---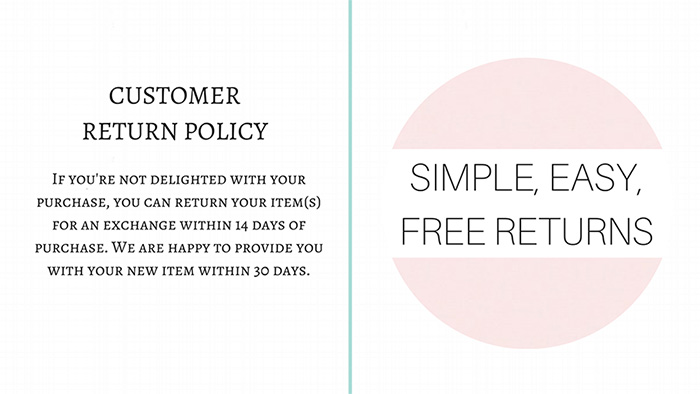 ---
---
As a customer of STAR OF Sweden, you have the right to cancel and return the purchase within 14 days, from the day the goods are received. Right of withdrawal and return are valid only if the product is unchanged, unpacked and in an unused condition. For hygiene reasons we can not accept returns or exchanges if they are used. In case of return, the customer will contact customer service via email, for approval and issuance of an reference number to enter in connection with the complaint.
Upon contact with the customer service department regarding the return, please provide the following information or have this form (click here) filled out for faster processing.
Order number
Invoice number
Article number (SKU) of the products you wish to return.
Once this information has reached us, we will send a self-addressed return envelope with postage where you pack your returns and send back to us.
Returns are sent to the following address:
STAR OF Sweden
Söderhamnen 6
185 31 Vaxholm
Box 25
---
For a return to be approved, it must be substantially unaltered condition. The product should be packaged well, preferably in its original packaging or in the pre-addressed envelope that was sent to you. For faster processing, please download the complaint form by clicking here.
---
Received A Wrong Item Or A Defective Product
Please contact [email protected] for fastest service within 14 days or within a reasonable time if the customer was unable to examine the goods upon delivery. We take care of your complaint and will contact you with return instructions. The product must be returned to us in the self-addressed envelope together with the claim form that will be sent out. When STAR OF Sweden receive the products, a new item will be sent out.